Sokka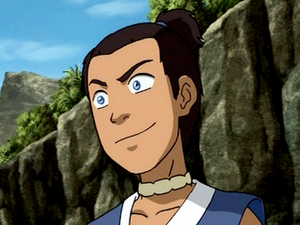 Sokka is the brother of Katara and personal friend with Aang. He is a non-bender from Water Tribes and he spawns in the Southern Water Tribe.
Known Moves
Sokka is a character and you will need to use the old fighting system by pressing the J, K, L or N buttons to attack. Known attacks for Sokka are:
J= Club Attack
K= Boomerang
L= Bomb Throwing
N= Water Tribe Fury
Trivia
In order to use some attacks with Sokka you need to have your Club on.